Airline rules for flying dogs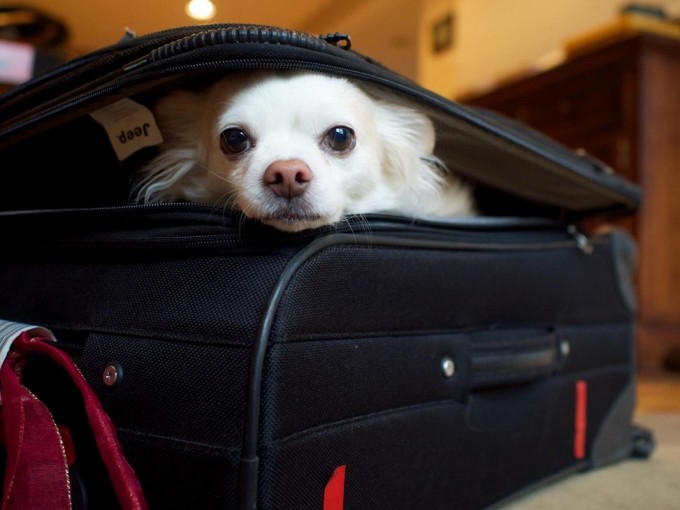 When traveling alone or you are a traveling with a pet, it is very important and necessary to check for an airline that serves you in its totality from the start to finish. After you have found your desire airline, it is important to find out the airlines policies on pet travel and pet transportation generally. Be double sure of the airline rules and policies for flying your dog, cat, etc with you in the cabin? Are there restrictions restricting pet transport? Will your pet travel in the cargo? Be sure you have answers to these questions before you decide to travel with the airline.
Are you traveling with your pet internationally? It's quite important to check in advance your host countries requirement on pet travel to avoid problems when entering the country, contact the consulate to find out the countries rules on pet travel and transportation. Dog passports is unique to different countries worldwide and individuals pet traveling needs to be familiar with these regulations before traveling. Individuals traveling with a dog should get a pet passport for the dog; these passports would include a compilation and required identifying documents for get access to a particular country. Moreso, before flying dog cross-country you must understand and address the issue of pet quarantine with the countries that requires it.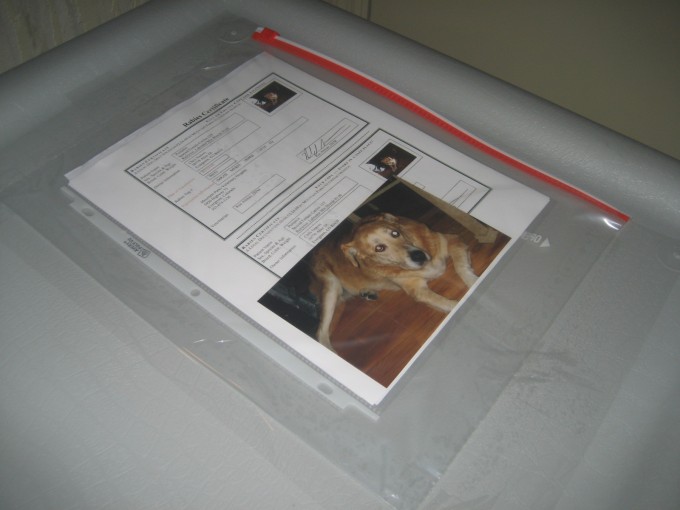 Depending on animal size, requirements and breed, they can be carried as carry-on, checked in or travel with airlines cargo. Most airlines allow general travel of dogs and cats but does not allow button-nosed or brachycephallic dogs of any breed even as checked luggage. These breeds are considered by airline regulators/operators as quite unstable and dangerous to travelers in the airline. Some of these dog breed exceptions to checked baggage's are; Brussels grilffon, bulldog (every breed), cane corso. Japanese chin, pit bull, shihtzu, Tibetan spaniel, Tibetan spaniel, pug (every breeds), Pekingese, boxer (every breed), boston terrier, mastiff (every breed) etc.
Generally, airline rules allows you to travel with some pets on most airlines with its travel time not over 12hours; this travel time is calculated with the time you spend with customs to get cleared and get the pet cleared. Flights from with the 48 bordering United States, Mexico, Puerto Rico, St Thomas, Alaska, The US and Canada allows you to carry some pets for not longer than the allowed total flight time of 12hours.
When flying dogs, most airlines allows you to bring a pet kennel as a means of pet travel; but it is important to pay the pet carry-on charge, the pet to be carried must be at least 8weeks old, your pet stays in the pet kennel and must be under the seat in front of you the entire flight time. Generally, majority of airlines allows and accept a maximum of 7 pet kennels on each flight, this is not inclusive of service animals. Some airlines even reduce the number of pet kennel they can carry per time to 5 kennels, with one pet kennel in the first class section only. To be rest assured you can travel with your pet, after you contact the airline reservations desk to make your pet arrangement in advance.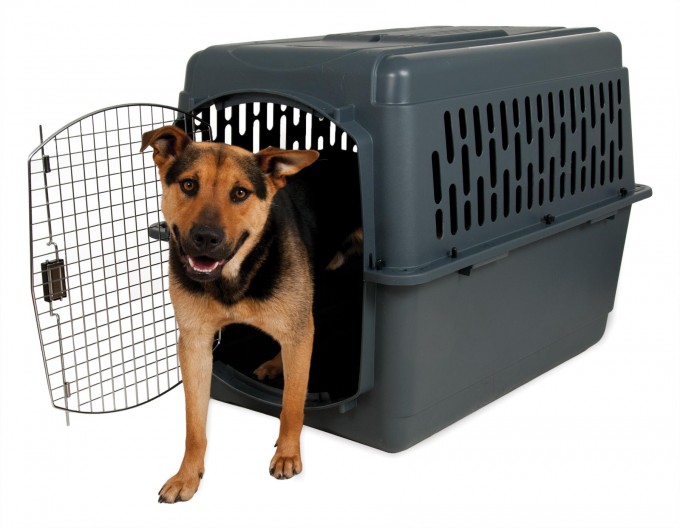 Whilst reserved your seat and your pet with an airline, you will need am airline accommodating pet kennel; while deciding on which carrier to buy, the following can serve as minimum features your carrier must have to be airline compliant.
The carrier bag for pet transportation must have a bottom that is waterproof, it must have sufficient ventilation, the pet must be fastened secure within the carrier, the pet transport kennel must firmly sit under the seat right in front of you. The pet you are transporting must fit in properly in to carrier, meaning the carrier must be its size; the dog for example should be able to turn around, stand up inside the carrier throughout the flight time. To fly your pet as a checked cargo or baggage, it is important and necessary to use an approved shipping carriage that is approved with relevant Department of Agriculture pet travel guidelines.
With appropriate federal regulations, you would need to provide certifications that show that; the pet you are traveling with must have been fed and offered water in the last 4hours with time stamp before your pet can board an airplane. Also, your pet must be visibly and securely attached to the exterior of your pet kernel and must have your signature visible with date and time when you signed it. Prior to pet travel you must also provide watering and feeding guide for a 24-hour period which must be certified by a veterinary doctor, unless specified by a veterinary doctor, you cannot leave the instruction saying no water or food.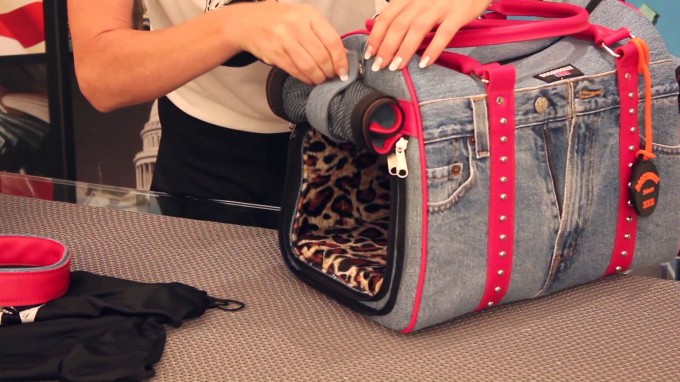 Most airlines require an acclimation certificate before your pet can be allowed to travel; acclimations certificates is a written assessments of your pet's health written at the discretion of the veterinarian. Even with an acclimation certificate, the airline would not travel with animals when the temperature conditions are above 29.50C or 850F. Also, the airlines will not travel with animals under any circumstances if the temperature condition will be higher than 29.50C for over 4hours uninterruptedly.
It is advised that you do not administer tranquilizers to your pet before traveling with them as this can increase the risk of respiratory and heart problems with the pet. Some airline may also require recently signed statement from a veterinary that a tranquilizer has not been administered to the pet prior to traveling.
On the exact day of your air travel with your pet, arrive the airport early enough, so you have sufficient time to exercise your pet. If the pet will be in the cabin with you, you must check in as late as possible to reduce wait time in the terminal and possible stress on your pet, before the flight. Put your pet in the pet kennel and pick it up immediately you land /arrive at your destination. Remember to notify a flight attendant if your pet is being held in the cargo hold.
Some advices when you are planning to fly with dog:
More vido advices how to travel with dog by plane:
If you see any inaccuracies, misleading information or want to properly complete the specific article with interesting information, just write us to info@airlinesbaggagesizes.com.