Packing Tips for 3-5 Weeks Traveling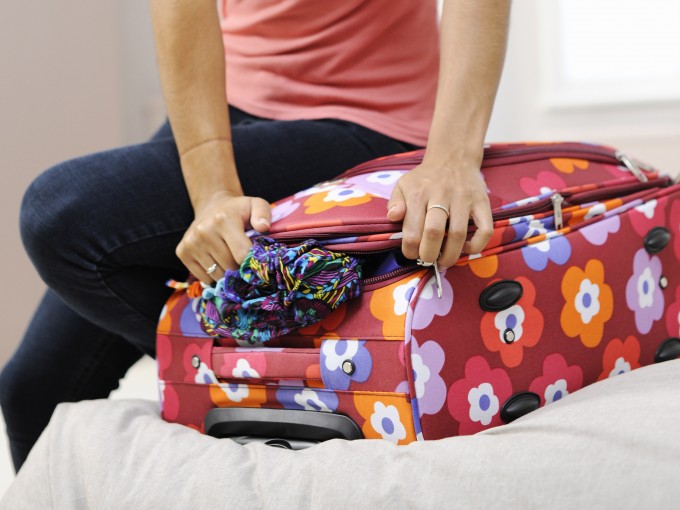 Nothing is as exciting as a long term travel until you consider the stress borne out of the details associated with the planning and execution of its success. But this should not be the case if you approach your trip with careful research informed preparation, an elaborate list that will guide you while packing suitcase or what not to pack by your airline's baggage allowance and the best suitcase that can withstand any form of handling without severe damage. Well here are a few packing tips to assist in your packing and also a few planning tips to ensure your trip is without any issues.
Tips on Determining What to Pack
The first items to consider before traveling are all the vital documents you will need all through the length of your trip. These documents include; up to date passports, identification cards, credit cards, insurance documents of the different policies relevant to your journey, transportation tickets or emergency contacts. A good folder will come handy in holding all your documents together which, preferably, should be arranged in chronological order.
Always ensure that the items are neatly packed in your hand luggage for easy retrieval should they be needed at any time before, after or during your trip. Another thing you should consider doing is making several copies of all your essential documents to be stored in separate luggage just in case you lose the original documents.

Secondly, in our packing tips, we recommend that you pack all the items which you will need for your entertainment separately in hand luggage. This measure is not only to protect them from destruction but for easy identification in case you need to use them. Thus have a separate bag for packing your mobile charger, tablets, e-readers, headphones or cameras.
You can also include other items you need for your entertainment like books, magazines or games and personal comfort items like eye masks, ear plugs, blankets for keeping warm or a travel pillow in your hand luggage. Note that during packing, ensure that you are aware of your airline's weight restrictions, dimensions and the number of pieces that are allowed as hand luggage. This baggage allowance information can easily be obtained from your ticket or informative sites like this one.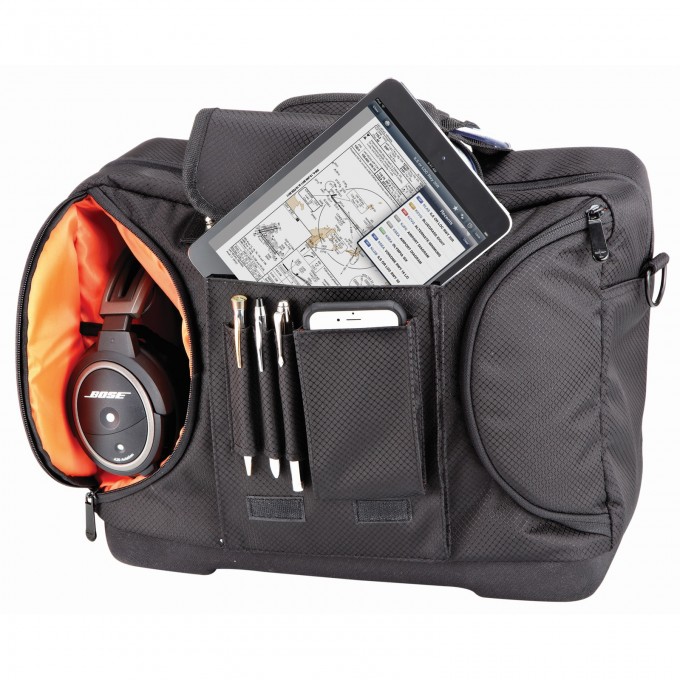 Consequently, for health reasons bring with you any medication you will need in hand luggage. Airlines do not apply any restrictions on medical drugs carried on you as long as you can prove that your doctor prescribed them by providing a medical report indicating the same. A first aid kit should also be prioritized in your packing list in case of emergencies that occur long after your flight.
You should also consider packing all the toiletries that you will need separately. However, toiletries like toothpaste, mouthwash, deodorant, sunscreen, face wash, lotions will be subject to airline restrictions. Ideally, airlines will allow you to bring them as long as they are limited to quantities of 100 ml and should all be stored in a re-sealable transparent plastic bag that does not exceed 1 liter in capacity.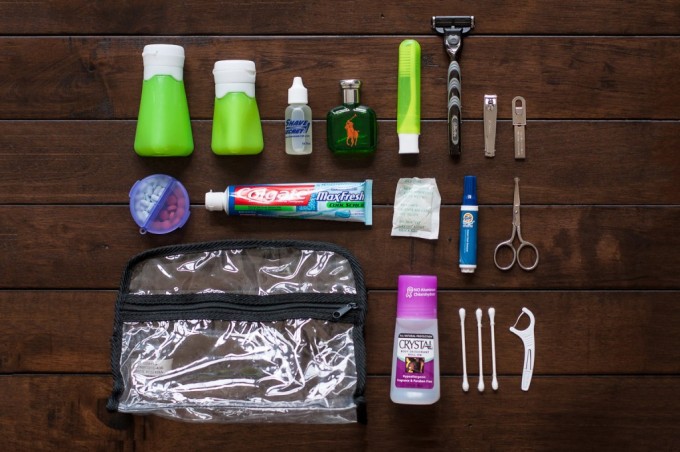 When it comes to the clothes you should pick for your travel, three factors need to be considered; the weather, the reason for your travel and the exact period of your trip. If the weather demands for warm clothing you need to pack adequate warm clothing that will cover the length of your journey. In case you prefer to travel light and your hotel package offers dry cleaning services you can consider carrying fewer warm clothes that will frequently be taken to the laundry. The reason for your trip is also of great significance; are you on a vacation or business or work trip? Then carry adequate clothes appropriate for any category that applies to you while packing bag for travel. Lastly, the period of your trip and your airline's baggage allowance should be factored in deciding how much you need to carry.
In the end, while packing suitcase, you don't want to pack many items that are of little value to you while leaving no space for the necessary items. Therefore, before you start packing bag make a list of all the essential elements in every category and make sure their space is set apart before considering packing other items.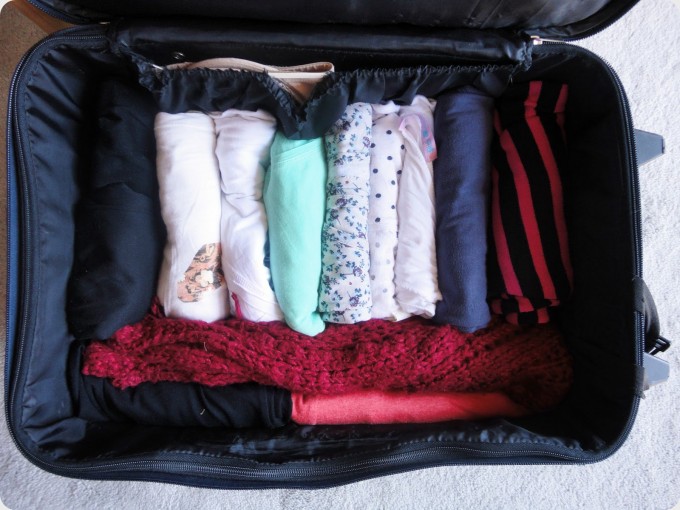 Tips on Choosing the Best Suitcase
Consideration should be given to the limits and dimensions that are allowed for either carry-on baggage or checked baggage by the airline one considers for their fight. The maximum weight allowed for checked baggage in international flights is usually 32kg and 8kg for hand luggage. The maximum dimensions commonly allowed for checked baggage are 158cm and 90cm for carryon luggage. Therefore ensuring that you are within these limits will assure you clearance in many airlines.
Features To Go For
Apart from the size and dimensions, several features are of great importance. The color you pick for your suitcase will go a long way in helping you identify it as yours during arrival. Choose a color that is distinct. Bright colors work perfectly for this case. A long term travel will most likely involve heavy baggage, thus go for bags that come with wheels so that you don't have to carry heavy luggage throughout. The handle is also vital; it should be made of soft material to protect your hand from injuries. Additionally, the material should be sturdy enough to withstand any weight without being damaged.
Since you will be packing different materials inside, the best suitcase should come with compartments that you can fit in different items for easy retrieval. To accommodate your stuff, the material used in the manufacture of the fabric should be flexible enough to expand as you are packing bag. After your long trip, you will observe that you have bought other items you might want to fit back in your bag; this is where the expandability of the bag comes in handy when packing suitcase. The durability of the material used to make the baggage is also necessary so that it can withstand any manner of mishandling.
You probably don't want to lose your items, therefore, ensure your bag can be locked to secure all of them for the length of the travel. It Is also important to ask fellow passengers, preferably frequent flyers, to identify the best suitcase for your needs. Using our packing tips while packing bag after purchasing the ideal travel bag is a good starting point for your long trip plans.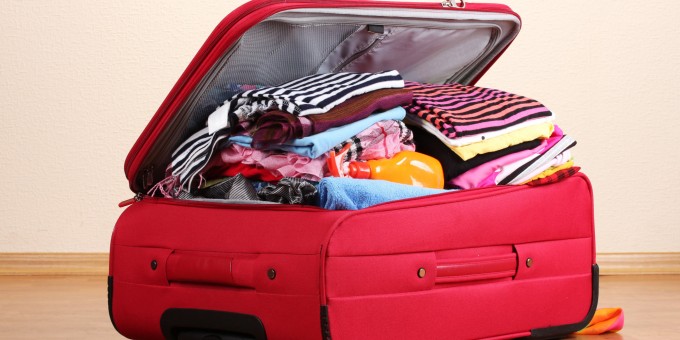 Research On the Costs Involved and How they Compare To Your Budget
Do you know how much it will cost you to execute your long travel successfully? These costs can extend from the purchases you will need to make for essential items you will need during your trip. Is it warm clothing in case you are traveling to a cold region? Do you need a new suitcase that will sustain you all through the period of your trip? The places you will need to stay after getting to your destination should also be budgeted for.
In addition to that, the cost of your flight tickets is also crucial as some airlines don't fly to particular areas, so you will need to book a flight whose costs you are not familiar with. In case your airline flies to these regions and you are a frequent flier, researching on the special offers you enjoy will help with cost cutting. This stage of planning also involves mapping the routes you will use; will you need connecting flights along the way? How much will it cost? How much baggage should you bring along for ease of travel and is it within your airline's baggage allowance limits?
You definitely will need money throughout your trip and so ensure you can fund the trip before anything else.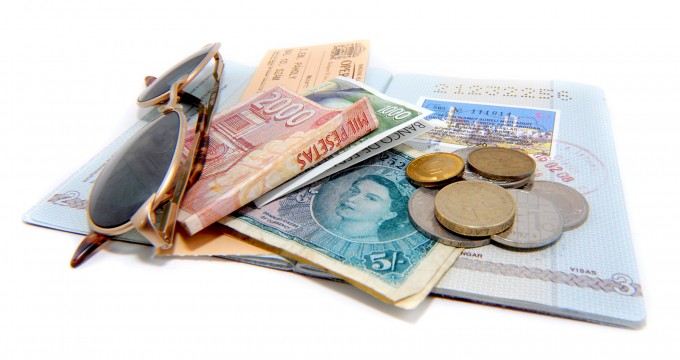 Get Medical Check Ups
If it's been a while since you had your health checkup, this is the ideal time to go for one. These check-ups could prove helpful in noting any developing condition that you might have so that it is dealt with before travel or help you establish whether you are fit enough for the long trip. Take this opportunity to research on the vaccinations you might need to keep healthy all through your journey and get them administered to you promptly. This knowledge will also help in the determination of the medication to carry.
The Safety Of Your Destination
Your research should also cover what the security is like at your destination. Is it safe for you to travel to that particular region or some issues might put your safety at risk? Have a look at the political environment in the country in case your long trip is to a foreign country and if you are using the services of a travel agent, let them tell you any security measures you will need to observe in the specific areas covered by your travel.
Update all Your Travel Documents
To avoid any disruptions to your long trip check whether all the vital documents you will need to get to your destination are up to date before packing suitcase. An expired passport should be renewed weeks before the date of your trip. If a visa is a requirement to get into your destination for long trips overseas, research on the conditions and whether you satisfy them. Some visas usually take an extended period before they are processed thus apply early to ensure you have adequate time to cover up for any delays. Also, make sure that any insurance you will need is up to date, be it for your health, baggage or any valuable items you are bringing along.
On the video below You can watch how to pack clothes combination for long traveling.
If you see any inaccuracies, misleading information or want to properly complete the specific article with interesting information, just write us to info@airlinesbaggagesizes.com.