How to choose snowboard bag for air travel?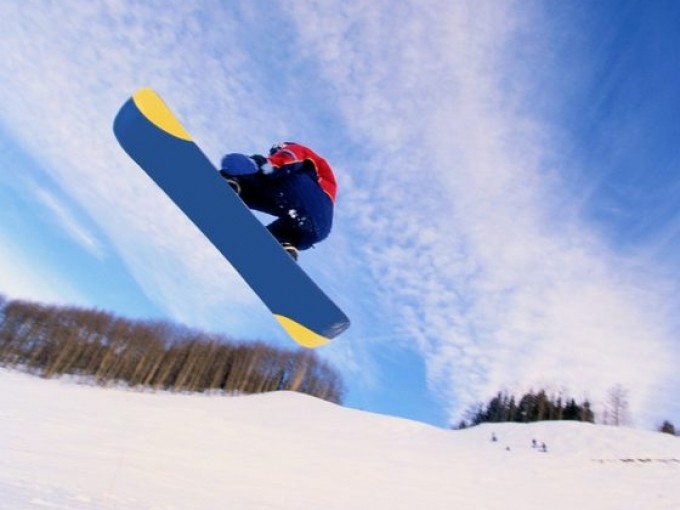 Snow skiing enthusiasts all over the world understand that nothing is as important as traveling with your own snowboards as opposed to renting out some at the destination. It will not only end up in additional costs for you but also deny you the experience of using a snowboard you are comfortable with.
However, traveling with sports equipment is never an easy thing to do. The reason being you need to not only adhere to the TSA rules but also your airline's own policy involving special baggage like sports equipment. In addition to that, you need to ensure that you travel with a good bag that can adequately protect your gear throughout your journey. In this article, we outline some of the most important features to look out for in case you intend to travel with your snowboard bag through air travel.
The Perfect Weight
The size of your snowboard bag is also vital when you are planning to transport it via air. Firstly, the snowboard needs to adhere to the size and dimension regulations that are outlined by your chosen air carrier. Otherwise, you risk incurring costs that are associated with carrying baggage that is over these described limits. Typically the airline will allow you to bring along a snowboard bag that is up to 50 lbs in weight with dimensions that do not exceed 80 inches. Apart from this, the size of your snowboard bag matters because of the accompanying gear that you need to bring along with your snowboard bag. Consider purchasing a bag that will fit all this gear comfortably without the option of packing it elsewhere. Cases of luggage disappearing at the airport are rampant, and you don't want a scenario where equipment that is critical for your snowboarding is missing inconveniencing your whole trip.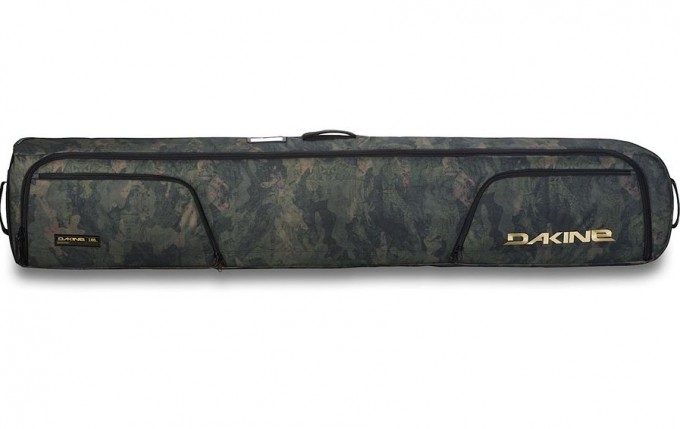 Wheeled Snowboard Bags
If your travel is going to involve a lot of luggage, then it is advisable to go for wheeled snowboard bags. Such bags are particularly recommended if you are going to carry other heavy luggage that does not come with wheels forcing you to carry it on your back. The snowboard bag with wheels will, therefore, allow you swift movement as you can just wheel it on the flat airport floor as you make your way to check-in. Even if you are not carrying other luggage, you have to consider the fact that after carrying your snowboard bag on your back for long periods you will easily get tired and thus need another means of moving it along in which wheels will be your best option as it requires minimal effort. Wheeled Snowboard bags also give you the option of stacking other light items like your carry-on bag on top to make it easy for you move your luggage. Although any baggage you choose to stock on top of your wheeled snowboard bag should be extremely light so that you don't damage the snowboard.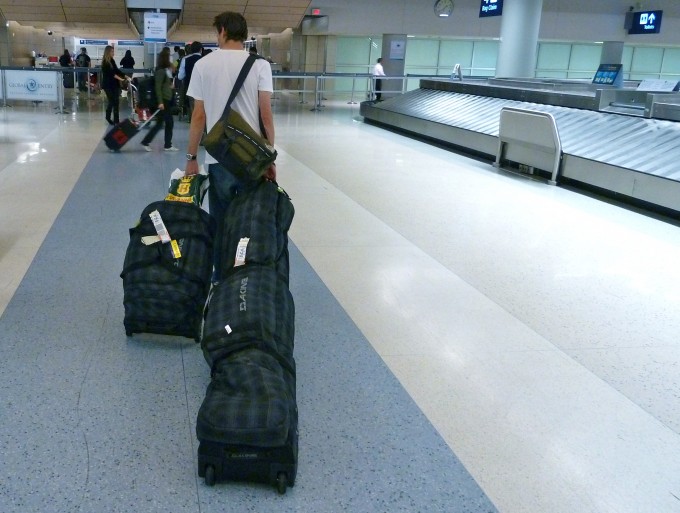 Consider one That You can Carry as a Backpack
There are several advantages of traveling with a snowboard bag that you can carry around like a backpack. It gives you the benefit of balancing the weight of the snowboard on your back as you get to sustain the weight using your strong upper body. Since moving across a busy airport can also be very hard as you try to make your way through the human traffic, a good backpack snowboard bag will guarantee your ease of movement as opposed to one you have to carry on your side. In case you are traveling with more baggage then this will also be to your advantage as you get to leave your hands free to carry other baggage.
Padded Handles Are Also Good for Snowboard Bags
Depending on what you intend to pack in the snowboard bag; you can opt to carry it on your hand or shoulder. For this reason, go for a snowboard bag that has side handles and importantly those that are padded so that your hand doesn't get weary after some time. These kinds of snowboard bags, especially if they can be slung over your shoulder, can leave your hands free to handle other items like travel documents you need to present at check-in. It will also give the luggage handlers at the airport an easy time while loading the luggage as they have specific areas on which to hold on to the bag which can save both the bag and the snowboard from possible damage. However, only go for this option if you intend to pack a very light snowboard bag. It is a terrible experience to settle in your flight already exhausted from carrying heavy baggage.
Snowboard Bags with a Padded Lining
Snowboards are very delicate and will need protection all along your travel. For this reason, padded snowboard bags are usually highly recommended as they will offer your snowboard the ultimate protection it needs. The padding is usually made of soft material with a thickness that can help the snowboard withstand any knocking during transportation. It's never possible to know whether the people handling your baggage while loading it will observe utmost care, and it is far much convenient to arrive at your destination with your snowboard intact than considering filing claims over damaged baggage. The padding also has the added advantage of making it comfortable for you to carry the snowboard bag if you opt to carry it on your back. The reason being snowboards are made of very hard materials thus carrying it on your back without some padding will be uncomfortable for long distances.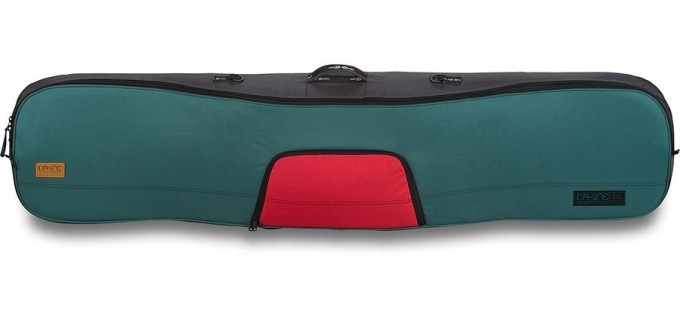 Durability of the Fabric Used to make the Bags
The chances are that you intend to use the snowboard bag you pick for several years to come. Typically, during transportation, several incidents will occur and subject your snowboard bag to possible damage. Thus the fabric should be durable enough to withstand such events over an extended period of traveling. If you pick a bag that is not made of sturdy material, then you will have to incur additional costs regarding repairs or replacement. If the bag's fabric does not have some water resistant capabilities that can help it withstand moisture then consider other options as both your bag and gear are not adequately protected.
Finally, be on the look out for TSA rules regards the transportation of sports equipment. In case you are not sure about something, ask the officers at the airport as they are always willing to help. You can also enquire from your airline what their regulations are so that your trip is smooth.
Some advices how to pack a snowboard bag:
If you see any inaccuracies, misleading information or want to properly complete the specific article with interesting information, just write us to info@airlinesbaggagesizes.com.