Top Tips How to Efficiently Pack a Suitcase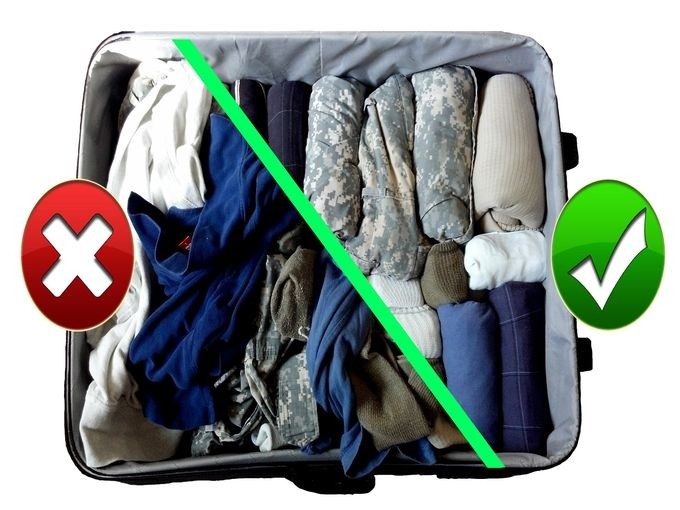 You're ready to jet off on your well-deserved holiday, but you're not sure what to packs and you have heard some luggage horror stories from family and friends. If your traveling to a foreign destination, you are mostly likely going to bring back with you some souvenirs or gifts. No need to stress, here are some great tips on how to pack efficiently without having overweight luggage.
Research
It is always helpful to research your destination. You will pack clothing according to the time of year you are travelling and also according to how many days you will be there. Researching doesn't only pertain to the season you will be traveling, but also to the sights and activities you will be interested in. Of course, you want to have some spontaneous fun, because that's what a vacation is all about, however knowing exactly what is available at your destination is always helpful when it comes to packing for your travels.
Create an itinerary
Create an itinerary for yourself, so that you know what you will need. If you have booked a guided tour for you vacation, make sure you know exactly what the tour entails so that you can be prepared. However, preparedness does not mean overpacking for every possible scenario.
Pack your basic clothing items
When it comes to packing your clothing, always start with the basics. Pack minimal pairs of pants you can wear for most occasions. A pair of jeans is always a classic option as it can be dressed up or down. Leggings are perfect for warmer destinations and can be worn with almost anything. A pair of yoga pants can double up as comfy wear or sleepwear. If you must, throw in a neutral coloured skirt for the tropical destination. If skirts are not your thing, then palazzo pants are a great option too.
If you are going away for 5 days, pack at least 6 basic tops. It's always a good idea to have one extra top just in case. If you will be there longer, add one or two more tops, you can always use laundry service or hand wash them. Once you have selected your basic clothing items, then you can throw in a formal top or dress if you are planning to go somewhere fancy. Always pick clothing that is less lick to get creased while packed in your suitcase.
Select the basic underwear you require. Don't carry too many as you can always give them a quick hand wash. Only carry socks if the weather requires you to.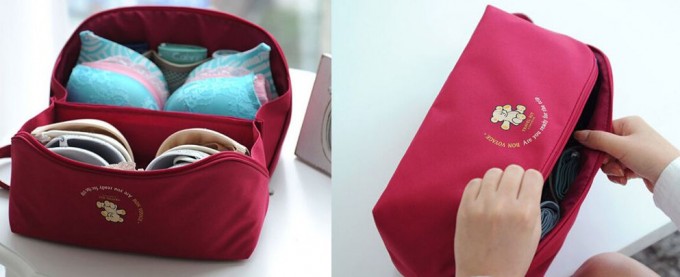 Pack minimal shoes
Women generally tend to have an issue with this, as they have too many pretty shoes to choose from. There is no need to carry your entire wardrobe of shoes.
If you are heading to a warn destination, start with choosing your most comfortable pair of casual sandals that you can wear almost anywhere. If you will be going somewhere fancy, choose one comfortable pair of heels that can be worn with any outfit. Then if you have space, throw in a pair of flip flops or running shoes if you intend on doing some exercise while on vacation.
If your destination is colder, it is best to wear your favourite pair of boots rather than pack them in your bag. Carry an additional pair of ankle boots and warm booties.

Toiletries & Makeup
Obviously, you have a set beauty care routine and there are some products that you just cannot do without. Instead of taking full sizes, rather purchase travel sizes of your products or invest in a travel toiletry set, which you can fill with your essential products. Ensure you pack these into a sealable pack to avoid any leakage onto your clothing.
When it comes to makeup, you do not need to take your entire makeup bag. Take the basic makeup that you know you will use like an eyeliner, mascara, your favourite shade of lipstick and a foundation. There are various brands that carry multitasking makeup products, and it is wise invest in these for your travels.
More smart tips how to pack toiletries You can find here »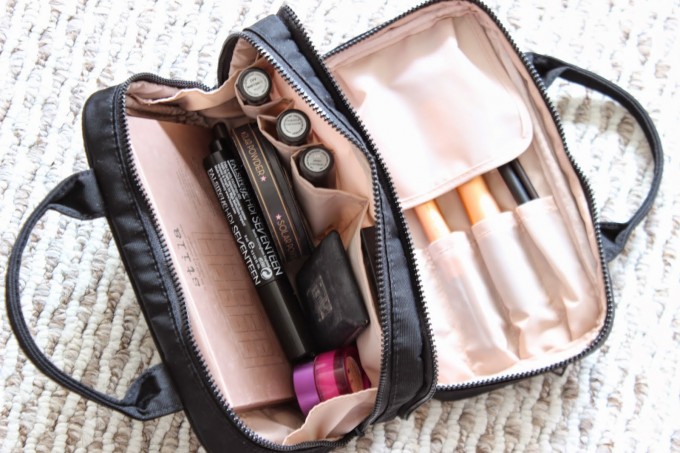 Hair styling accessories
As a woman, you want to look good at all times, however carrying a hair dryer or styling iron can add unwanted bulk to your luggage. If you have light-weight travel size hair appliances that can be tucked away, then carry them along. However, if you don't, find out from the hotel you will be staying at if they can supply a hair dryer and styling iron in your room.
If you will be travelling to a warm destination, rather leave them behind. Take along hair ties instead. Also invest a travelling hair brush set in order to save space.
Jewelry
It is always wise to not carry any precious jewellery while traveling. Instead take a few fashion jewellery items that you can wear. Pack these into a little zip bag that can snuggly fit into your suitcase.
Video tip - how to properly pack necklaces:
Pack your suitcase in layers
Its best to pack your suitcase in layers. Start by rolling some of your lighter clothing items such as t-shirts and leggings and placing them at the bottom. Layer the other clothing items that cannot be rolled on top of that.
If you can, roll your underwear into your shoes, or layer them on top of the folded clothing items. If you can't put your sock into shoes, rather pack the flat then rolled so that it takes less space.
Place clothing items that you will need to use first when you reach your destination, such as pyjamas, swimwear, or a fresh pair of clothes.
Tuck your shoes into the sides of your clothing, and if necessary place your shoes into shoe bags to protect your clothes.
Start tucking the rest of your items, such as your bagged toiletries, jewellery and makeup bag, hair styling tools. If necessary, place some of these in-between and under some of your clothing items.
Lastly pack a zipper back for you dirty clothing items. This will compress your clothing and create more space for your souvenirs.
Do not forget to weigh the suitcase and make sure, that it does not exceed the permitted weight.
Once everything has been packed, weigh your suitcase to ensure it is at the allowable weight. If it is less, then you know you have more space for travel souvenirs.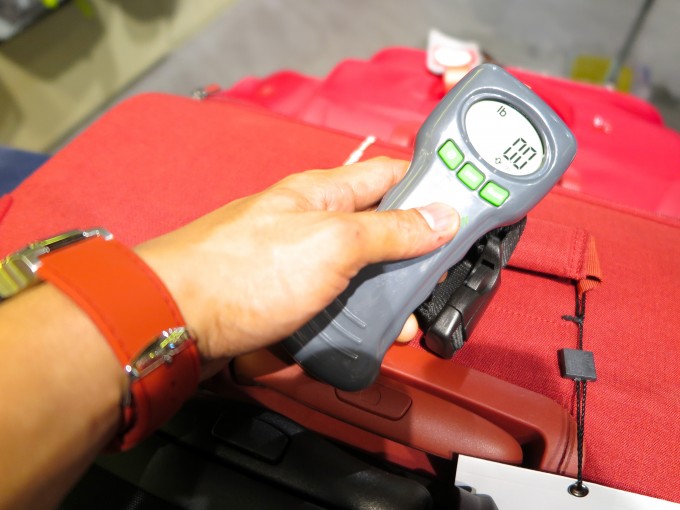 If you see any inaccuracies, misleading information or want to properly complete the specific article with interesting information, just write us to info@airlinesbaggagesizes.com.