Tips For Traveling With Pets By Plane
Pets are part of your family and just like you will never leave your kids behind when going for a family vacation you have no reason to leave your beloved pet behind. Luckily, most pet-friendly airlines have made provisions for families that wish to fly with their pets so you shouldn't be worried whether airlines allow you to travel with pets in the first place. However, pet travel demands that you are not casual in your approach to it, and so there are several things you have to do before hand and even after the flight.
Make Your Flight Bookings Early
A lot of emphases is placed on booking the flight you intend to travel on very early. The key reason behind this is the fact that most pet-friendly airlines have this policy that allows only a certain number of pets on a flight at any given time. So you want to book early so that you don't end up missing the opportunity to fly with the flight that you had in mind. Since the policies for traveling with pets differ across different pet-friendly airlines, booking early on will also permit you to familiarize yourself with the policy of the particular airline that you want to travel with to see if it is the best airline for you and your pet. You can get to know what size your pet should be for it to be allowed to fly in the cabin or be checked in the hold. To aid your search, some of the most common pet-friendly airlines are; JetBlue, American Airlines, Delta Airlines, Southwest Airlines and Virgin America.
Give Them Some Pet Carrier Training
Although your pets are used to being free, for pet travel they will need to be in a carrier most of the time. Since your pet might not be familiar with being inside such carriers, it can be a very uncomfortable period for them. To ease them off this stress you have to prepare them to be in a carrier several days before the flight so that they are used to the experience. For this to be successful, you have to use the carrier that has been approved by the airport for use. Normally, a suitable carrier should have adequate space to allow the pet to stand and walk around the carrier. They should also be well ventilated so that the breathing of the pet is comfortable.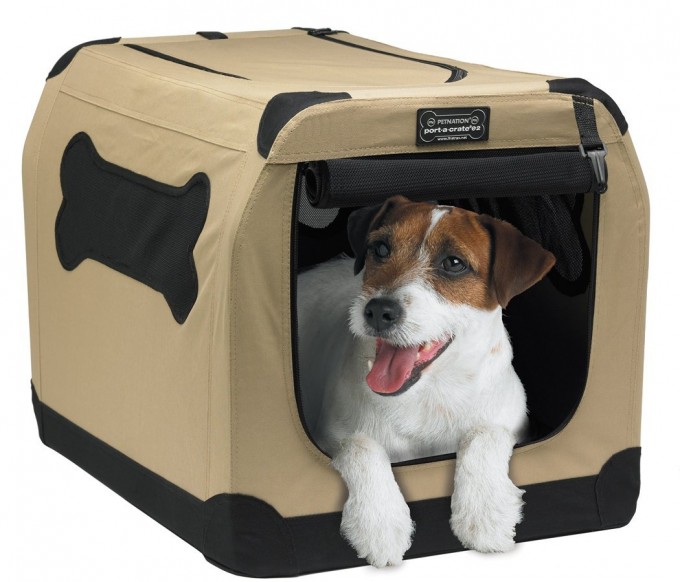 Process Their Pet Passports In Good Time
Something else that you need to prepare and ensure is ready for pet travel is a recent pet passport that comes attached with a health certificate. If you are flying within the USA, this passport is not mandatory, unless otherwise stated, but if your pet travel is from a foreign country that is not considered rabies free, then you probably need a pet passport. The passport should be processed 30 days before entry into the destination country and should highlight all the details of your pet including the vaccinations they have received in their lifetime. The health certificate that comes with the pet passport should be signed by a certified vet officer and should include the identity of the animal, the dates when they were vaccinated and also highlight both the manufacture and expiration dates of the rabies vaccine used on your pet.
Feed Them Hours Before the Flight
You will not be allowed to feed your pet inside the plane, so you need to make arrangements to ensure your pet is not starving. Both airline officials and passengers who have some experience with pet travel recommend that you should feed your pet between two to three hours before their flight. Doing this will not only ensure that they are not starving during the flight but also protect them from any discomfort due to being subjected to flight before food as settled adequately in their stomachs. In case you are on connecting flights, you can take advantage of the stops to feed them. However, hydration is crucial during the flight, and you will be allowed to keep your pet hydrated through the use of the cups contained inside their carriers.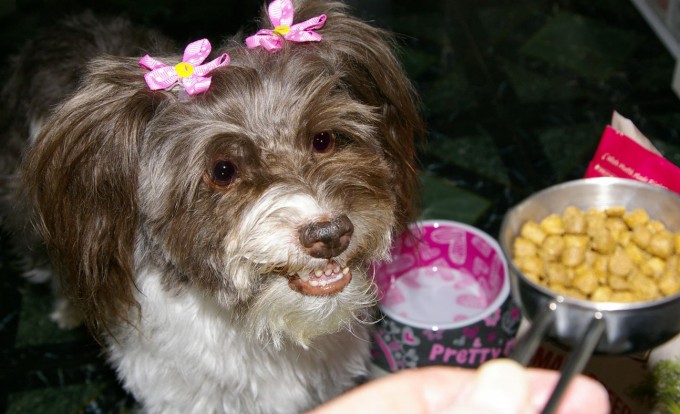 Carry a Good Leash
You will not always have your pet inside its carrier, so you have bring along a leash. The carrier is not a very comfortable place for pets to stay for extended periods so take advantage of any opportunity you get to free them from the carrier. It could be that moment when you arrive or when you are preparing for your flight at the airport. Your pet is also not that familiar with the crowds at airports, so to prevent a situation whereby you have to chase after an astonished pet that has bolted away due to the unfamiliar surroundings, make use of the leash. Another point where you will need the leash is when you are going through the standard security checks as you will be expected to remove the pet from the carrier.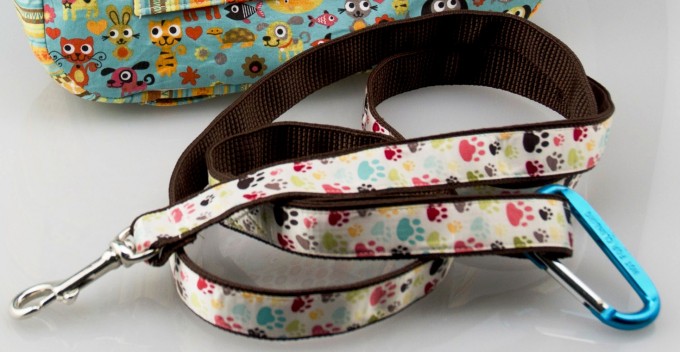 Attach Your Contact Details On Them
The airport, in most occasions, is a very busy place and so you can easily lose your pet. Having this in mind, you have to ensure it is easy to trace the pet if the two of you are separated. For this reason, you need to place some form of identification both on your pet and its carrier so that you can easily find them. The details to include should be your name, the pet's name, their breed and your contact information. Doing this will go a long way in helping those whose help you enlist to trace your pet. On the other hand, it will enable strangers who come across your pet to contact you directly. Something else you can do is packing a recent photo of your pet in your baggage or just saving it on your phone so that it is easy for strangers to identify your pet if they have seen it once you show the photo to them.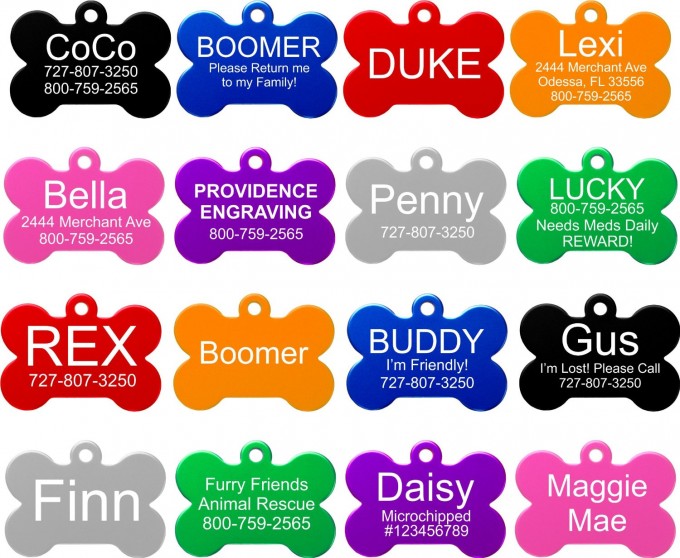 Get them To The Vet Soon After Arrival
Not all pets handle flying well as others, so once you arrive you need to take your pet for some medical checkup so that the condition of their health is established. Do this especially when your pet does not meet the minimum requirements to fly in the cabin with you, and they are forced to travel in the hold. Remember the conditions in the hold are, in most cases, not usually favorable to your pet. They could either be too hot or too cold for them. In some cases, it could be that they are not handled properly by the airport personnel. So get them checked soon after touchdown.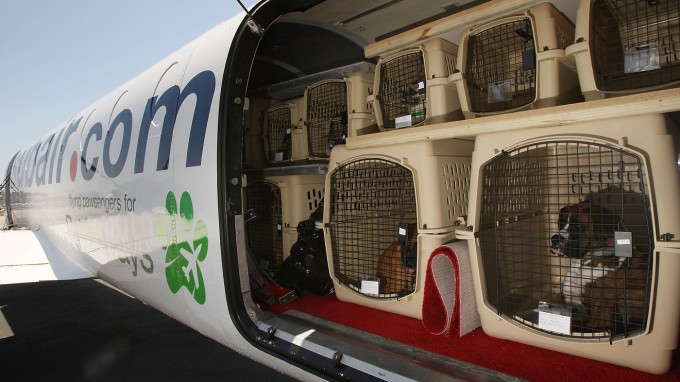 Your pet will unmistakably enjoy taking a flight with you if you follow these steps. They might not be able to express their joy in words, but they will enjoy it. So before your flight make sure that you have called your preferred airline to find out if they are a pet-friendly airline, check in with your pet at the vet for some medical check up and once they are given the approval to fly provide them with some proper pet carrier training. In all occasions, ensure that they are well fed hours to the flight, and anyone who spots them can inform you just from the identification details attached to them. And hey, where necessary, don't forget the pet passport!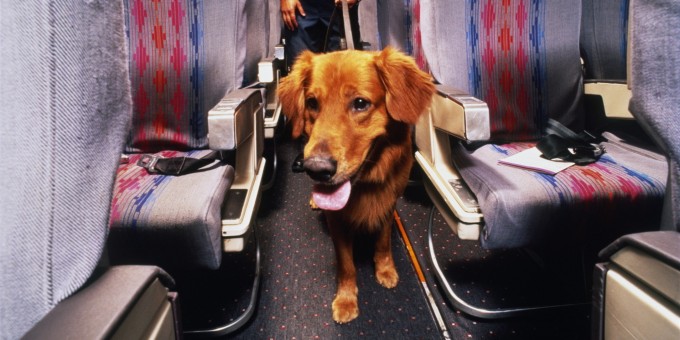 If you see any inaccuracies, misleading information or want to properly complete the specific article with interesting information, just write us to info@airlinesbaggagesizes.com.