The Best Way to Pack a Suitcase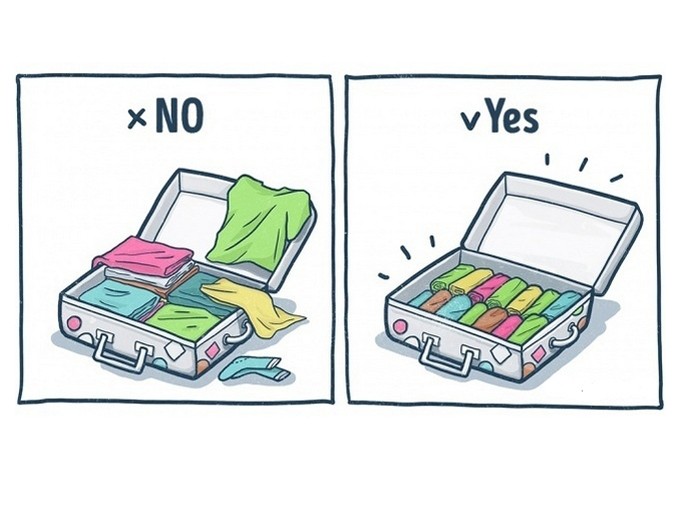 Packing tips for travel are very important to consider. It's quite literally impossible to pack your entire closet and bathroom into your luggage just for a trip. Many have learned the art of packing bags for suitcase well and rarely have any disturbances with their travel. The main concept for packing your bags is to keep things safe and pack items for the "just in case" situations. Keep your bags limited to the regulations set by the airline you're traveling with, which usually includes the 50 pounds per bag rule.
Have a pack of toothbrush, toothpaste, and possibly any contact lens gear prepared beforehand. These are the most difficult to find areas for if they are left as the last things to add in the bag. Place these items in a hefty zip-lock bag.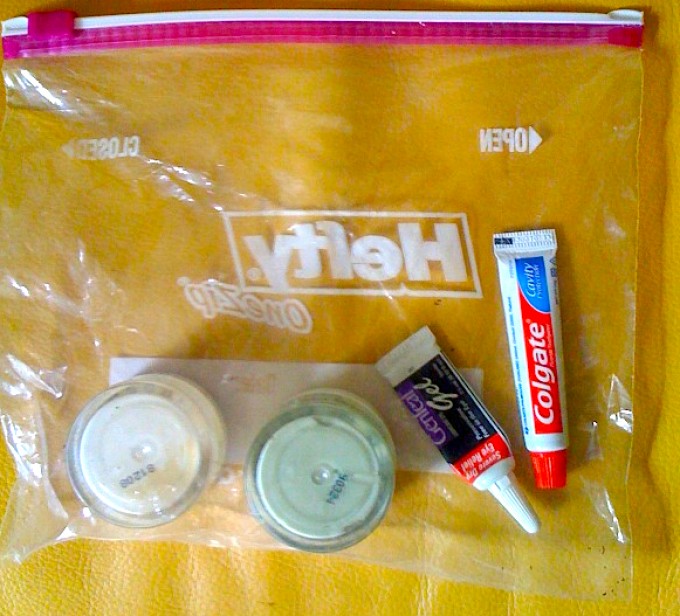 Use your clothing as fillers for the empty spaces in your bag. Since it's quite easy to separate two socks and stick them in the unknown corners of the case, pack anything that isn't quite as flexible first. Clothing will serve as support.
If you are worried about any clothes becoming creased, hang them in a disposable hanger and dry cleaner's bag. Tie up the bottom. This tip for packing for air travel will reduce the amount of motion the clothes will have while in flight.
Carry anything important on your carry-on in case your checked luggage mysteriously disappears. The carry-on should also have your identification, a day's worth of resources, and places or people to contact. These are in case anything goes wrong and you are in a position where navigation is difficult, like a foreign country.
When selecting your suitcase, it's best not to purchase one that draws attention. These are usually ones that will be stolen first and aren't the best at packing for air travel efficiency. Mark your bag with a form of identification that is difficult to remove. If your bag is taken, you can easily find the person responsible.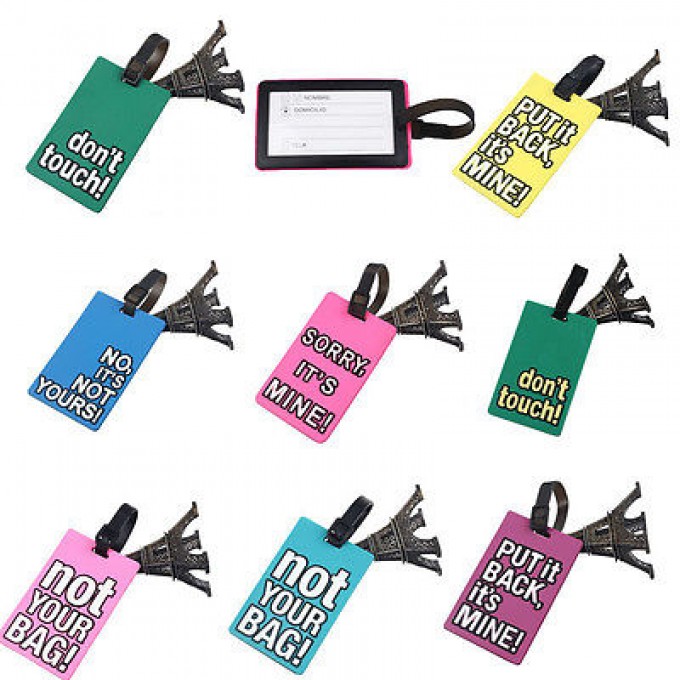 Keep a file of all identifications and important information on a disk or drive with you, including everything possible that will help identify yourself, any associated persons with you at the time, any property you own, any login information, and anything else that will clear any doubt when you are forced to identify yourself. As always, protect this sort of information by password-locking it.
Remember to keep any liquid or gel that is over 3 ounces inside your checked luggage; they will not be allowed in your carry-on luggage. This is one of the most common problems among travelers.
Spread out your money so that you never make a single bill worth a large amount of money. It's recommended that you break down your currency into denominations smaller than $20. Hide each bill in different places, like pockets of pants and unknown crevices of the bag. Be sure you know exactly where each one is, though.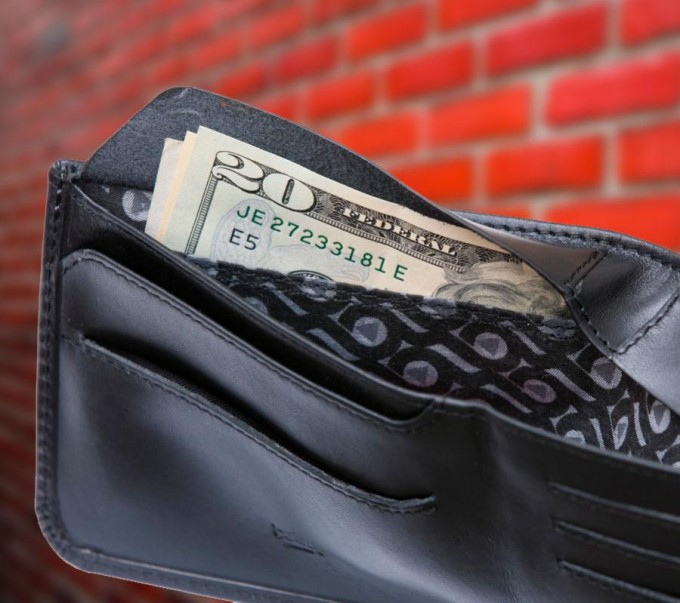 The things which you have to include into the pack suitcase, packing bags for suitcase, packing for air travel list are
1. If you are planning to do shopping from there, then you have to add an extra empty bag to your language. And be prepared to carry one more bag while coming back from there.
2. Choose the bags according to your destination and your plans, like if you are going for some adventure's trip use backpack at that time. But if you have to travel some other places then preferably take the trolley bag or suitcase.
3. The pack suitcase must include a first aid kit for any small emergencies. The kit can include plasters, antiseptics cream, insect repellent, and various tablets for common travel sicknesses.
4. The most important thing tickets, if you have to travel different places or have a return ticket don't forget to carry them in a proper way. Even you can take details of flight reservation with you.
5. If possible try to book online air ticket so that you don't have to worry if any changes happen.
6. Take a camera to capture all your memories for future.
7. If you are taking a camera, don't forget to take some extra batteries.
8. Put some extra money in your mobile so that your journey would not get interrupted.
9. For emergency do take a backup debit or credit card.
10. Take a pen and paper with you, pen and paper are the sometimes becomes a small and useful thing.
11. Book if you like reading you can take a book with you, books are said to be the best traveling companion.
12. Don't pack unnecessary items for a specific trip.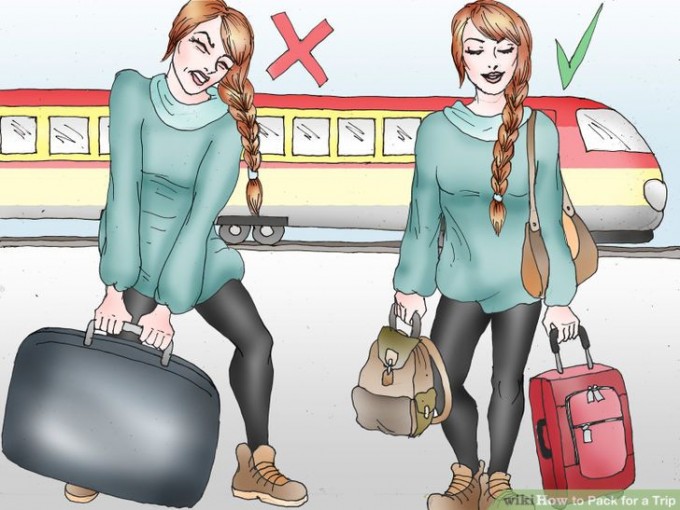 Ideas to pack a suitcase, packing bags for a suitcase, packing for air travel and travel lighter:
Try creating a list of items to pack. Be sure to pick clothing items that can easily be coordinated with each other. This will ensure you can maximize the potential of each clothing item packed and to make this easier you could stick with versatile basics. Leave behind any clothing items that will not match some other items already packed.
Traveling light means making the most of the following packing tips as well:
Now that we have our very basic plain outfits packed in pack suitcase, how can we go about making them a little more inspirational? By just accessorizing your outfits, like wearing a vibrant colored tie or scarf, you can glam up any outfit. Most outfits can be livened up by adding one or more accessories.
To best fit, your clothing items into your pack suitcase are by the method of rolling them up. To make it easier, first, fold the clothing in half. Now you can easily roll them up. Attempt to avoid any creasing as you do this by starting to roll them at the bulkiest end first.
To make the most of the shoes, men can pack leather shoes with a rubber sole to make day and night outfits match. Packing nice strappy sandals and flip flops should be all a women needs as far as shoes go to cover smart casual and casual events. Make sure to minimize any bulk and check for space once you have packed your clothing and shoes.
If you can, pack items that are known to be hard to wrinkle or stain and items that are overall comfortable. If it gets cooler and you feel the need to add extra layers, keep in mind when packing to stick to a particular color theme to avoid mismatching in this situation.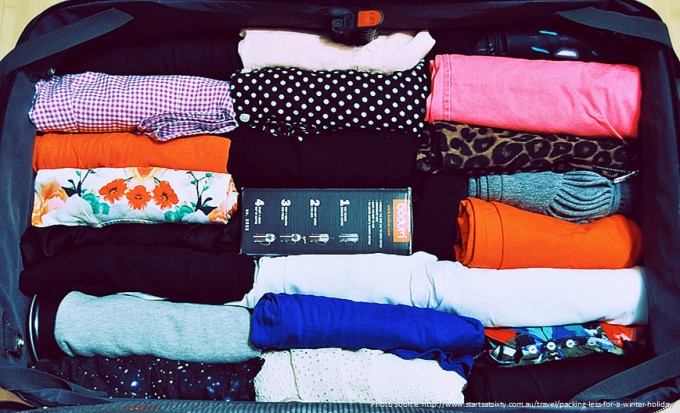 These are some video packing tips for air travel.
If you see any inaccuracies, misleading information or want to properly complete the specific article with interesting information, just write us to info@airlinesbaggagesizes.com.