The Best Tips for Long Flights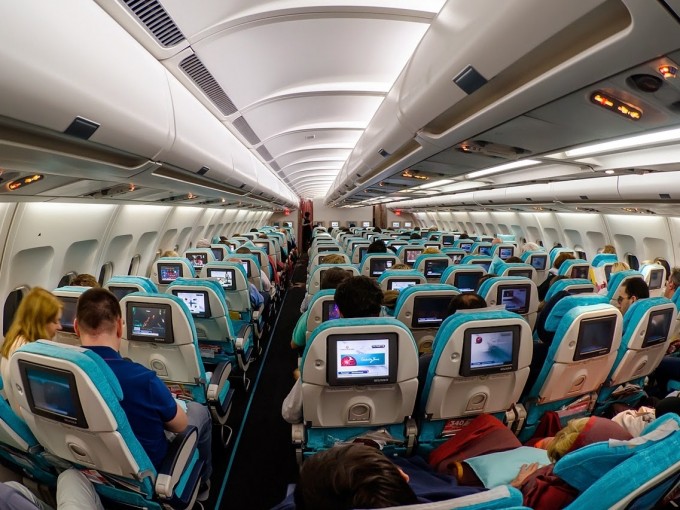 Embarking on a long-haul flight? Then adequate planning can be a very critical aspect to consider hours or even days before the day of your flight. And during the planning process, there are several areas that will need your focus to the maximum for both a smooth and memorable trip that is expected to last for hours. Here are several travel tips to help in your planning of your international flights.
Consider Getting Comfortable Neck Pillows
Although the airplane seats are usually designed to usher you into a comfortable position while sleeping, they are rarely the best for your neck. In most cases, if not lucky, you will end up with a stiff neck. For this reason, you need to source for an excellent neck aid device that will guarantee you maximum neck comfort as you travel across the world. Ideally, go for a neck pillow that provides good support not only for your neck but both the upper and your lower back and can be molded into several shapes to accommodate different sleeping angles to survive the long flight.
Proritize essentials in Carry-on Baggage
Depending on the class you are flying on, the generous allowance the airline extends to hand luggage can tempt you into carrying much unnecessary stuff that will make your long-haul flight one unbearable experience. Therefore, while on a long haul flight, it is always important to carefully plan what to carry and what not to take in hand luggage. The trick is to strictly go for essentials that you will need to use from time to time while airborne. These items could be things like Ear plugs, deodorant, moisturizer, toothpaste, tooth brush or just snacks.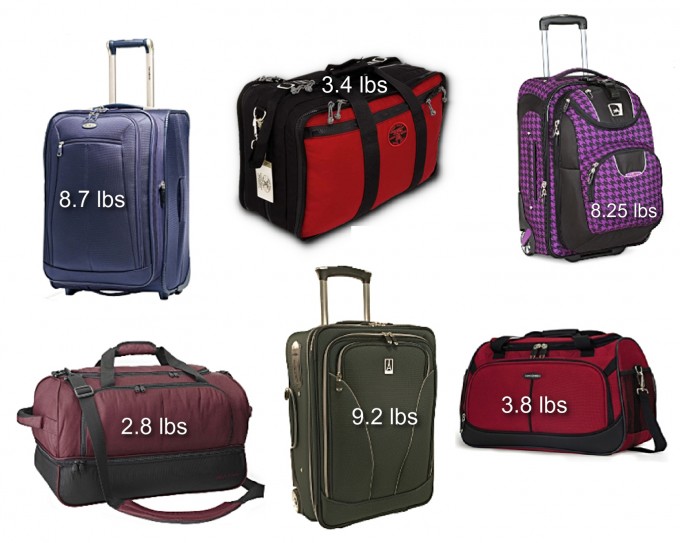 Another important tip to consider is to pack in your hand luggage any prescription medication that you will need during the flight so that you can quickly retrieve it for use during the scheduled periods throughout your trip.
Wear comfortable clothing
Several factors should come to mind when you are considering the kind of clothing you need to wear on a long haul flight. Firstly you have to ensure that the clothing is made of breathable fabric, mostly, you can never go wrong with cotton or wool clothing. In addition to that, the clothing needs to be free with the ability to allow unrestrictive movement that does not limit comfort. Also, opt to layer your clothes so that you can be able to remove and fold them in a pillow depending on the temperatures in the plane. Hoodies are also good for keeping you warm on the aircraft and come with sizeable pockets you can stash things like earplugs or phones that you will need later on.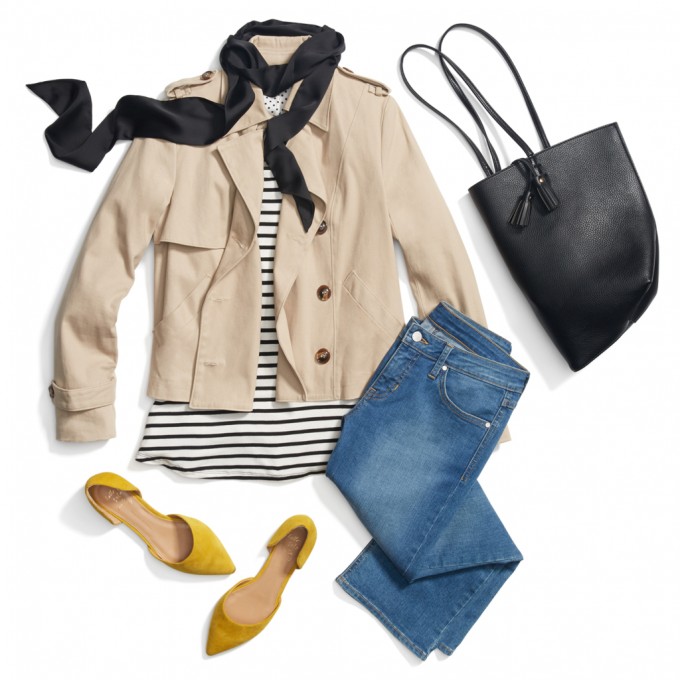 Bring along Ear Plugs
The airplane can in some instances be one noisy place, especially if your neighboring seat has an infant who keeps on wailing. During these noisy periods, ear plugs come in handy, but you will need to be careful with your earplug choice so that you don't end up with ear plugs that will leave your ear canals painful after use. Always ensure your ear plugs are of adjustable fit and are made of soft material.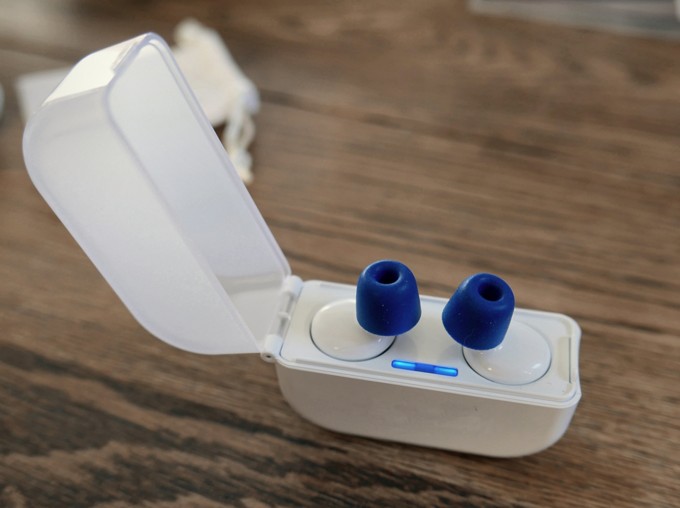 Ensure That You Hydrate Throughout and Snack up Frequently
Dehydration is a real threat during a long haul flight. Thus, it is vital to carry with you a refillable water bottle that you can you use to stay hydrated all through your trip. Concurrently, you need to bring along snacks that you can nibble on throughout your journey to retain your sugar levels instead of waiting for the food that is served by the airplane attendants after spaced periods. Ideal snacks to carry on your flight are like nuts, fresh fruits, whole grain salads or chocolate bars.
Carry Entertaining Reading Material
Most airplanes will allow passengers to carry a reasonable amount of reading material as extra hand luggage. This allowance is usually two to three books. Thus, it is essential that you make the decision of the kind of books you will bring with you very carefully. You don't want to carry books that you can't move past the first two pages on a fifteen-hour flight. The genre you choose to bring will depend on what you are accustomed to reading, but the bottom line is that it has to be interesting.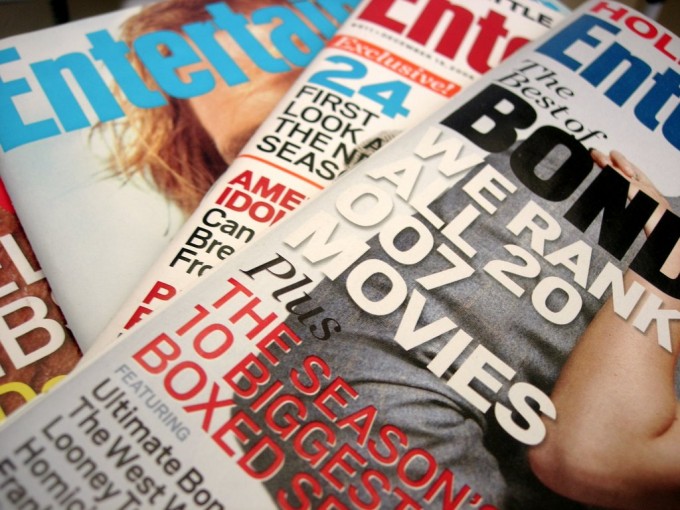 Choose the Right Seat
You have the option of choosing your seat hours before a long haul flight thus it is critical that you pick a seat that will ensure that you enjoy a comfortable flight throughout. First of all, seats that offer you adequate legroom so that you can stretch your legs while seated are highly recommended. Totally avoid the middle seats, the back seats because of noise coupled with some bumpiness and the galley seats primarily because of noise. In case you are traveling at night seek to book the window seat as it will afford you adequate rest time without any disturbances from fellow passengers who want to access their seats.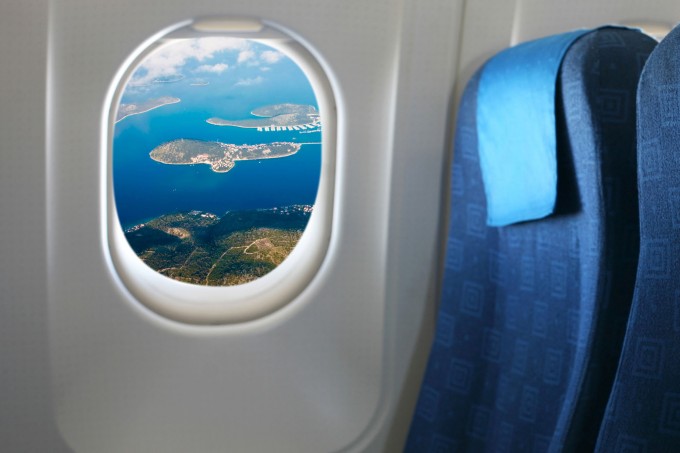 Ensure All Your devices are Charged Optimally
In case you are keen on being entertained throughout the flight using your electronics, ensure that they are properly charged the day before the trip. You simply don't want a situation whereby you are getting on your flight with devices beeping to alert you of low battery levels even before you begin your journey.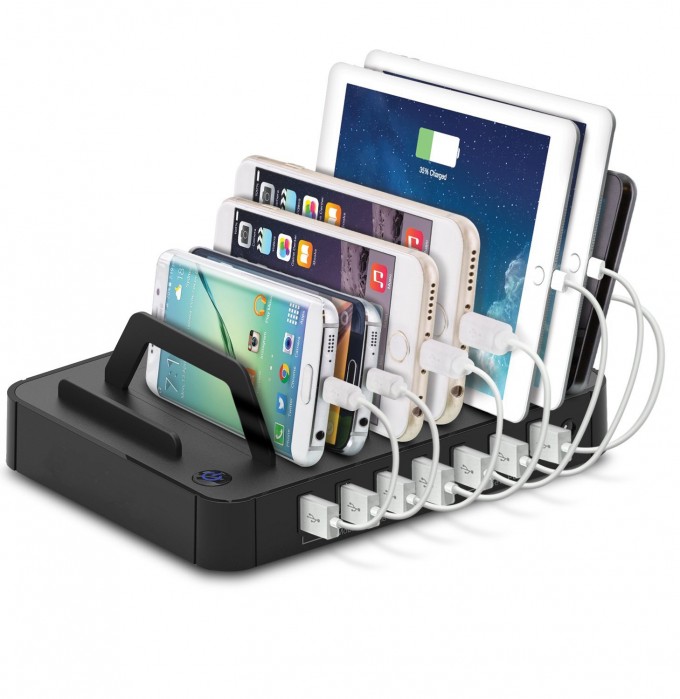 Noise-cancelling Headphones
Apart from the reading material, movies and music can both be a good past time and source of entertainment for you while on a long haul flight. However, you can only enjoy such entertainment by investing in good noise canceling headphones. The best noise canceling headphones are those that actively cancel out the noise to afford you the best effect and clarity. Also, consider the head band tension of such headphones to ensure they are not so tight in a way that they will limit your head comfort. Depending on the model, find out the kind of batteries they use, so that have replacements with you over the long flight.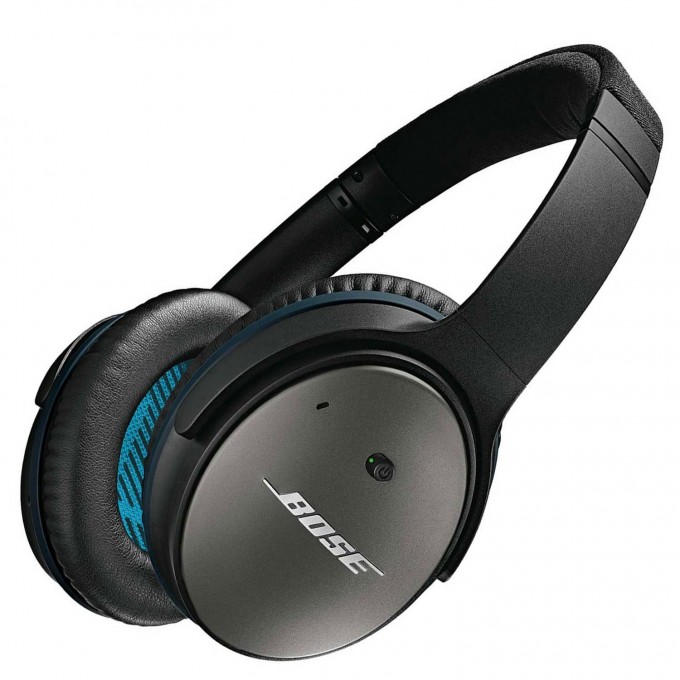 In Flight exercises
Since you will be seated for most of the flight, you are at risk of developing some complications that arise due to being seated for long periods of time. For instance, Deep Vein Thrombosis has been discovered to affect passengers who take long flights frequently. To avoid falling victim to this condition, it is recommended that you do several in-flight exercises while seated that will release tension from your muscles and help with smooth circulation of blood in your veins. Some of these exercises involve turning your ankles severally with your legs lifted from the surface, many upper body stretches, neck rolls, shoulder stretches and bending the knee all the way to the chest.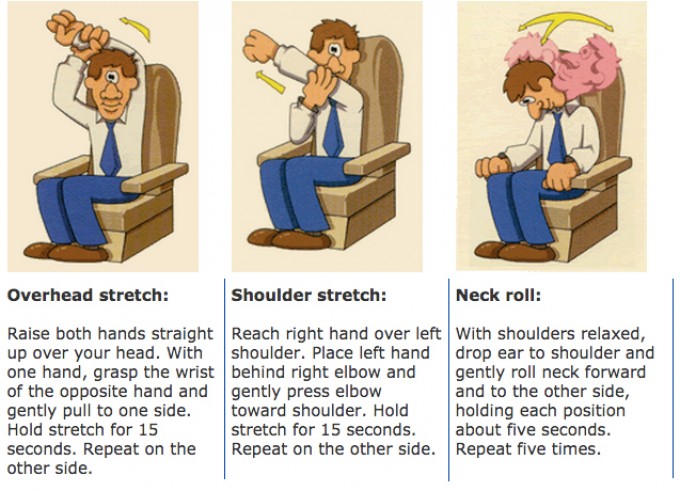 Proper Posture and Back Support
Staying seated for long periods can result in severe stress for the back and so it is important that you ensure that your position throughout the flight does not put an inconsiderate amount of stress on your back. If you have long legs, ensure that you get a seat that affords you adequate leg room so that you don't end up in an awkward posture that is harmful to your spine. It is also imperative that you move around severally to break extended periods of seating to allow your back to stretch a bit. In addition to this, ensure you get adequate sleep in the right posture by reclining your seat to a satisfactory slanting level to preventing you from acquiring back pain during your long flight.
Pick The Right Eye Mask
Getting the right amount of sleep during your long flights is paramount, and several highlights have also been made on the devices that you will need to prevent noise disruption. Another item that you will need to ensure that you have consecutive periods of sleep is the Eye Mask. Two factors are good to consider for your sleeping mask choice; you should go for one that covers your eyes thoroughly and blocks out light completely, additionally the fabric that has been used to make the sleeping mask is of importance especially if you are allergic to certain materials. The most common sleeping mask are made of silk or cotton fabric.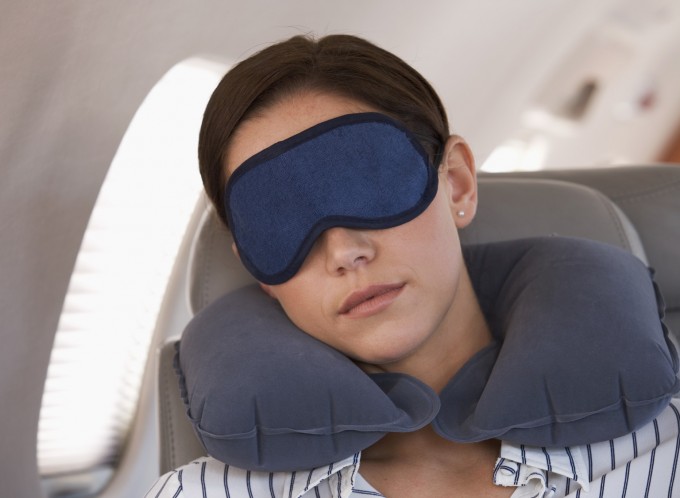 Additionally, surviving a long flight is not just about ensuring that you have a smooth flight but also adopting in-flight habits that will prevent you from battling consequences of long flights after your arrival. Generally, after a long flight, passengers find themselves struggling with effects of Jet Lag which is easily preventable.
It is thus advisable that before a long flight, a passenger should try conditioning their body systems by training their bodies to adapt to the time zones they are headed. Staying adequately hydrated with 8 ounces of water per hour is also optimal for combating jet lag occurrence.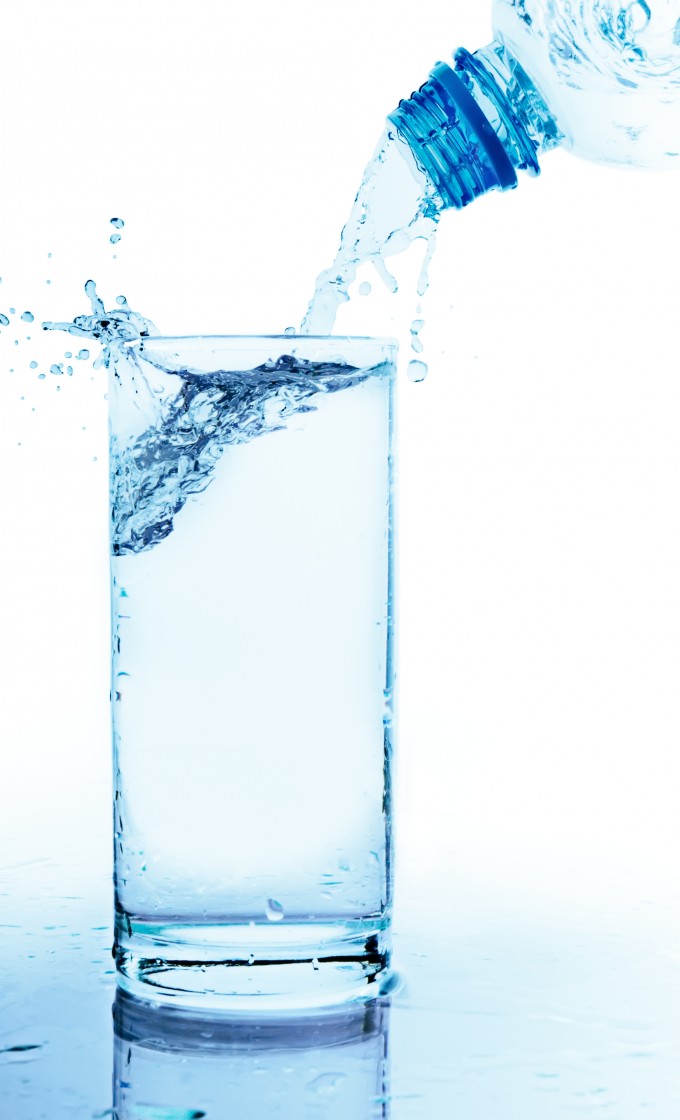 Finally, it is recommended that one should get adequate sleep before arrival at their destination and booking overnight flights as opposed to daytime flights can make this possible as one can easily fall asleep at night than during the daytime.
Please, watch this video with more travelling tips on long haul flight.
If you see any inaccuracies, misleading information or want to properly complete the specific article with interesting information, just write us to info@airlinesbaggagesizes.com.